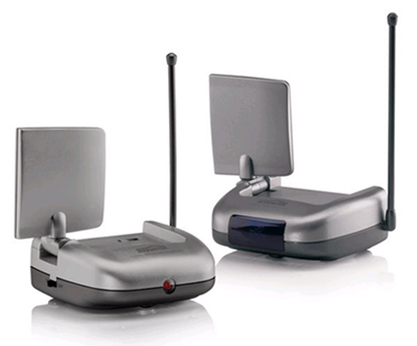 GigaView345
SGD89

- Wireless transmission of pictures and stereo sound through walls and ceilings.
- Watch TV and movies on your second TV.
- Can be used with any make of DVD player, hard disk recorder, satellite receiver, decoder, etc.
- Easy to install.

How does the GigaView345 work?
It's really simple! The set consists of a transmitter and a receiver. Connect the transmitter to your A/V equipment (e.g. PC or DVD player). Then connect the receiver to your (second) TV. Via the infrared extender, you can also continue to operate A/V equipment that is set up in a different room (or in a closed cupboard) with your own remote control.