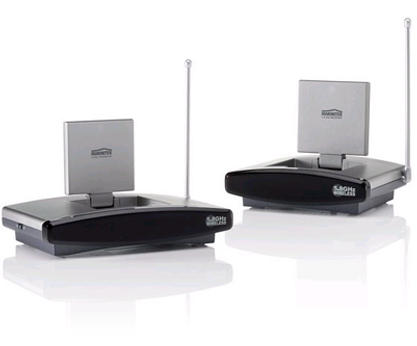 GigaView 570
SGD139

- Watch all your digital TV channels on a second TV.
- Also the extra functionalities such as Video on Demand, Pay TV, Electronic Program Guide, Time Shift and Digital Video Recorder (DVR) remain available and controllable from the second TV.
- Suitable for each brand of setup box, satellite receiver, decoder, HD recorder, DVD player etc.
- Not interfered by microwave ovens, wireless networks (WiFi) etc. due to the 5.8 GHz frequency band.

How does the GigaVideo 570" work?
The set consists of a transmitter and a receiver. You connect the transmitter to the AN output of your source (for instance setup box). Then you connect the receiver to your second TV. What's more, you can keep operating the source which is located elsewhere with your own remote control using the infrared extender.