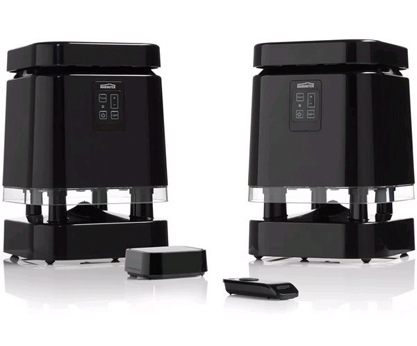 Speaker Anywhere 400
SGD299

- Optimal music perception through high quality, omni-directional two-way audio technology.
- The speakers are rainwater proof and therefore perfectly suited tor outdoor use.
- Very easy to use and to connect to your AN-devices; automatic frequency tuning with the Auto Tuning and PLL function.
- Remote control included.

How does the Speaker Anywhere400 work?
The set consists ct a transmitter. two speakers and a remote control. You connect the transmitter to your audio source (for instance DVD player). Then you can enjoy your favourite music everywhere in and around your house wirelessly through the portable speakers.